Two more August book reviews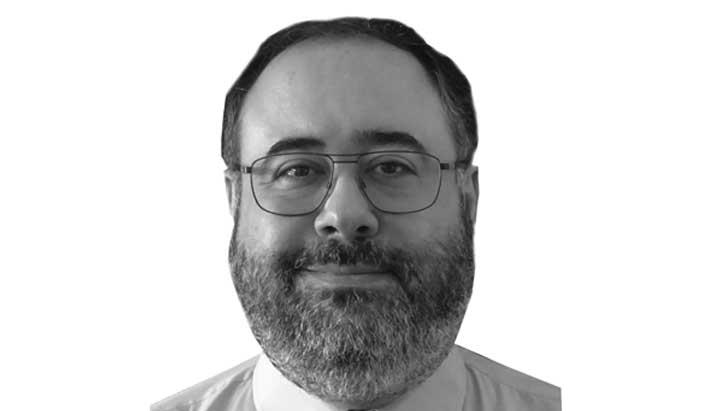 It's August, and while I'm still writing about politics in the Nationalist Party daily, here I want to extend my vacation somehow. Like last time, I want to submit a book review. Well, actually two. One is about a silly season romance; the other a serious book about a man for all seasons.
Mark Camilleri: "Ġaħan fl-Aqwa Żmien", Dar Camilleri, 2022, 192 pages; warning: 16+
Mark Camilleri has published a cautious, shrewd, sensitive novel covered in a patina of deep reflections on life (especially life in Fgura).
It is the story of a young programmer, "an only child with no siblings" (p. 13), who is troubled by serious issues of low self-esteem which, as in all clever psychological thrillers, stem of how his mother treated him in his childhood and youth. The genius of the author lies in the fact that he overcame the temptation to attempt any kind of character development: at the end of the novel's 10-year arc, the protagonist finds himself at exactly the same psychological point of where the story began. Zero character development – so brilliant, so huge!
Despite being fat and pathetically stupid, our programmer heroine still manages to fall for the ruse of an incredibly sexy wannabe politician who needs him to build a website for her. His laziness and defeatist attitude leads him from one misadventure to another, until he gets in trouble with the law because the sexy politician's website is in his name and he uploads illegal stuff to her. name.
In a bizarre turn of events, the computer company he works for is hired by the police to help with an investigation, and while browsing through some data, on a hard drive, he discovers that the sexy politician has been having an affair with the biggest bigwig in Maltese business. He then delivers the information to porn publisher Mark Camilleri (yes, Cervantes-style, the author appears as a character in his own novel) in exchange for a promise to have his poems published.
Since Camilleri's lawyer told him "to write that any resemblance to real people is purely coincidental", we obviously have no choice but to reject the ridiculous suggestion that the hint of an affair between The biggest of fat cats and the sexiest of sexy politicians isn't even remotely related to the legal battle that Camilleri is currently fighting in real life against a narrow-featured Labor politician.
You will learn a lot of useful things from these novels. For example, it's peppered with awkward pornographic moments that include the programmer licking the politician's rear orifice (not just metaphorically but also literally) and the squirting Nutella on the sphincter muscle of an OnlyFans model the protagonist gratifies. In fact, feces and the role of defecation in sexuality are touched upon a few times, which probably earned this novel an accolade for this laudable and most uplifting literary achievement. I mean, given the dearth of local disgusting novels, Camilleri offers us hope for the future.
The reader is also treated to deep philosophical contemplation on Fgura (an entire chapter is devoted to this locality), justice (described by the narrator as moralizing clowns), cryptocurrency and the lush poems of Emmanuel Mifsud. The narrator claims that Immanuel Mifsud's poems are the best strategy to seduce young ladies out of daily distress. "The lush symmetry / Of your floating grace", anyone? Thousand excuses. I meant "I start to think my blood is getting sick, / I'm starting to think that you don't love me anymore, / I'm starting to think I'll even forget how to smile, / I'm starting to think my eyes will soon melt'. That's how you seduce the females of the species.
Anyway, let's not digress. This Ġaħan novel kinda reminds me of the 1977 italian erotic political novel Porci with the ali [Pigs with Wings]the diary of two teenagers who discover sex and left-wing politics, writes with four hands, so to speak, by a psychiatrist and a far-left journalist. Here again, Ġaħan fl-Aqwa Żmien almost sounds like the novel that a rejected nerdy teenager would write to win back the object of his lust. As the novel sounds like a hymn to "Madame Nuxellina", who knows what really lies beneath the surface.
The novel's most admirable feature, however, is the consideration that although the author has long claimed he has autism, his astute understanding of human nature and madness would seem to suggest otherwise. For example, consider Camilleri's astute observation that throughout a five-decade career as "Professor tal bigilla', Dominic Fenech has published only one book (pp. 186-187).
Conclusion: many stars…too many to count. And if you belong to this grouping of the first circle of the Nationalist Party which counts on Mark Camilleri to convince thousands of voters to vote for your party, then rest assured that your hopes are well founded. After all, the abundance of four-letter profanity that brightens up the novel by making it so enjoyable to read, will almost certainly persuade undecided voters to vote PN in the next election.
Yeah, and, having wings, pigs fly.
Albert Ganado: 'Ħajja Mhux tas-Soltu', Klabb Kotba Maltin, 2020, xii+260 pages
now for something totally different.
by Albert Ganado Ħajja Mhux tas-Soltu is the transcription of a series of beautiful oral reminiscences of an eminent lawyer, man of culture and politician.
The book is edited by Dr. Ganado's son-in-law Austin Sammut and Sergio Grech, while Joseph Schirò compiled the bibliography and Giovanni Bonello contributed the preface. I think Judge Bonello summed up the different facets of Albert Ganado's story well. character when he writes that he admires Ganado (and his cousin Herbert)'għas-sens immens ta' kultura, għall-patrijottiżmu, għall-prijoritajiet umanistiċi tagħhom, għall-etika li kienet il-qies ta' kull azzjoni' (p. vii).
The book covers topics ranging from the personal (the Ganado family, university years, marriage) to the professional (legal career, political involvement) to the 'out-of-school' (writing about Maltese history and art , collecting Melitensia, philately, cartography… and donations).
What immediately strikes you when you start reading this book is the clarity not only of thought (one would expect that from a refined legal mind) but also of language. The book is written in beautiful Maltese, spoken as a great lawyer would speak, that is to say marked by a constant awareness of the impact of each word on the listener. You can feel this quality throughout the book – and, if your inner radio receiver is tuned to the right frequency, you can intercept the invisible waves on which Dr. Ganado transmits his thoughts.
Eventually this book will be translated into English (also because the material covered in the cartography section is world class and deserves the widest possible audience) – but when that happens you will find that the Maltese version will be far more valuable , as it captures the true essence of the protagonist.
Ganado was heavily involved in the Nationalist Party, enjoying the confidence of Ġorġ Borg Olivier, but later had a serious feud with the Party and ended up being expelled – even though senior Party officials continued to use his services personal professionals. The book offers first-hand material that either rectifies the accounts in the history books or fills in the gaps where knowledge of the facts was not available. Dr. Ganado would have made an excellent MP if he had been elected, because he would have prepared his speeches with the greatest attention to detail, as he himself claims. But he also said that it was conceivable that it was best that he never be part of this august institution.
While the chapters on politics and law may have a local flavor, the chapter on cartography will definitely attract the attention of a wider international audience. Not only because it offers a background to the science of cards, but also because it tells, in a lively tone, the emotional states linked to collecting.
I found this particularly fascinating, as collecting can have a dark side – but I had the intuition that Dr. Ganado constantly steered clear of it (even if there were to be tense moments between him and his wife, who, naturally, might have feared that this dark side would prevail over her husband). Philatelic and cartographic chapters can be a kind of vademecum for other collectors, because they are written against an implicit ethic of collecting – a manifestation of that ethic to which Giovanni Bonello refers in the Preface.
Dr. Ganado is a few years away from a 100. This affords him the luxury of being frank and that is one of the qualities of the book; you end up not only admiring but also missing when you lift your head from its pages to return to everyday life.
Again, it may not be a matter of age but a personal trait. Life has taught me that those with above average IQs are forthright in what they say but also frugal with words. It seems to me that the higher intelligence expresses itself by speaking the truth, but in a measured tone – the judicious combination of content and form.
But it could also be the command to "speak the truth in love" from one of Paul's epistles. You can extrapolate from someone's speech the culture they were raised in – in the case of Dr. Ganado's generation, Catholic Christianity. But now times have changed, and this book is another indicator of that change. Measured tones are a thing of the past; likewise, be frank.
This dictated rather than written autobiography is an excellent read. Mainly because, as the Journal of the Washington Map Society put it in 2019, "Dr. Ganado's life is far from ordinary and could best be described as phenomenal, interspersed with remarkable" (cited p. 199).
Conclusion: five stars. Very readable, unquestionably informative, very useful for understanding Malta and the Maltese. I find this last point extremely important, at least for us Maltese. Since we are few in number and our resources are limited, there are not many studies on how we think, act and how our lifestyle has changed over the years. Yes, professional historians and sociologists work hard to provide such information, but they are few in number and, like all of us, don't have more than 24 hours a day.
Books like the one being reviewed, serve to provide more material in our quest to understand ourselves. In my opinion, it is 10 times better to read an autobiography of a Maltese, preferably in Maltese, than 10 autobiographies of foreigners. In this country, we allow others to think for us. It's high time we started thinking for ourselves. Reflecting on the "unusual life" of a fellow Maltese helps us better understand our own life and our plight as a nation.
[email protected]