Two brilliant but very different novels"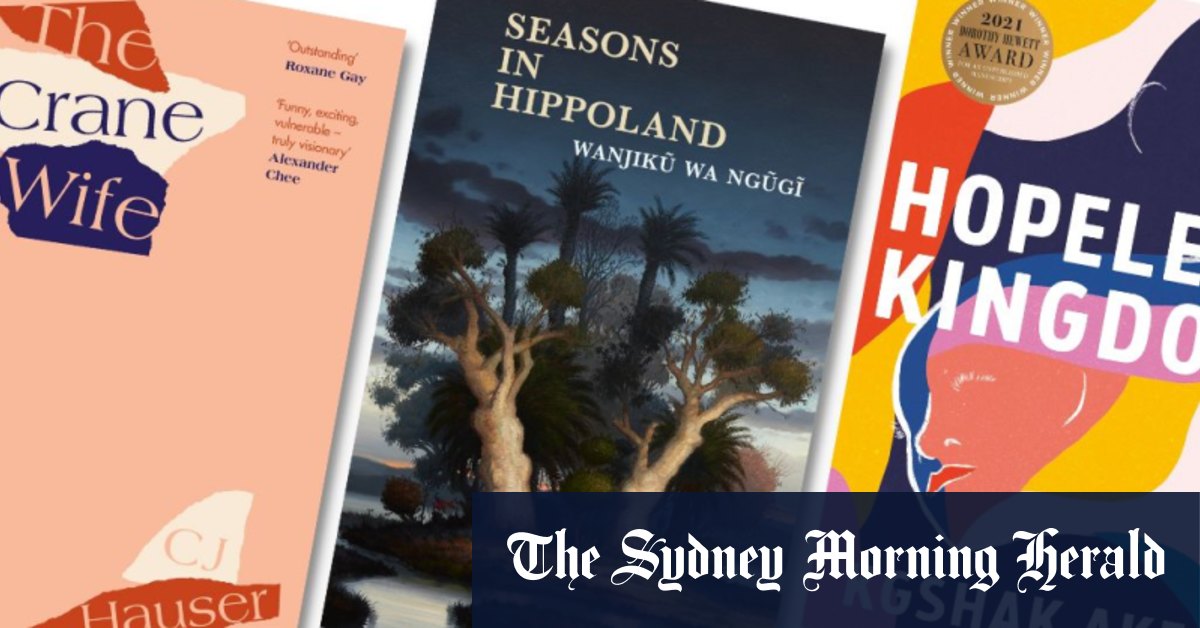 Book reviewers Cameron Woodhead and Steven Carroll take a look at recent fiction and non-fiction titles. Here are their reviews.
Choice of fiction of the week
Seasons in Hippoland
Wanjiku Wa Ngugi, Gazebo Books, $22.99
Magical realism turns into political resistance in Seasons in Hippolandan intelligent and charming novel by Kenyan author Wanjiku Wa Ngugi, the daughter of Ngugi Wa Thiong'o.
We follow Mumbi, a rebellious teenager who lives in Victoriana. An emperor dying for life rules the nation, not that anyone can recognize that he is dying. Supported by men in colorful berets and served by a corrupt elite, the Emperor possesses the absolute power to turn truth into fiction and fiction into truth. Caught smoking at school, Mumbi is exiled to Hippoland with her brother, but what was meant to be punishment turns out to be a blessing in disguise – a chance to experience the magic of the land and hear the stories of Mumbi's aunt Sara.
One such tale, about a porcelain bowl with healing powers, transforms Mumbi's adult life. She becomes a lawyer and is persecuted by the state, but her talent for storytelling can help wrest control of the narrative from authoritarian hands.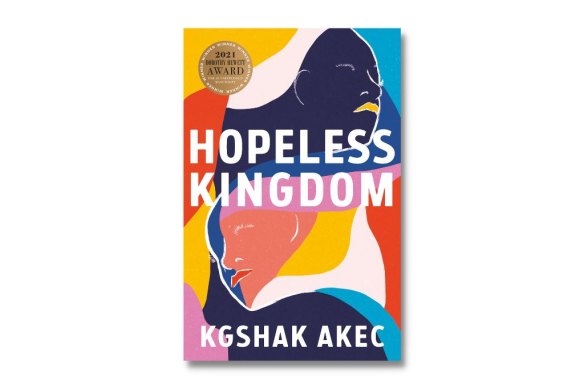 hopeless kingdom
Kgshak Akec, UWAP, $32.95
The African experience also informs Kgshak Akec's first novel, although his literary technique is far removed from magical realism. It is a work of sensitive and psychologically sharp realism, tracing the migration of a Sudanese family to Australia via Cairo.
Their experience is turbulent. Eight-year-old Akita and her family (parents Taresai and Santino, and struggling older brother Santo) have already moved from Sudan to Egypt, but a bigger move is in the works. When they come to live in Australia – first in Sydney, then in Geelong – migratory pressures threaten to tear the family apart. Santino leaves Taresai, to his fury, to raise the children as a single mother, Santo's reckless behavior escalates, and Akita, though having the least difficulty adjusting, must navigate daily racism.
Winner of the Dorothy Hewett Prize for an unpublished manuscript, hopeless kingdom is an impressive and mature novel featuring two strong female narrators.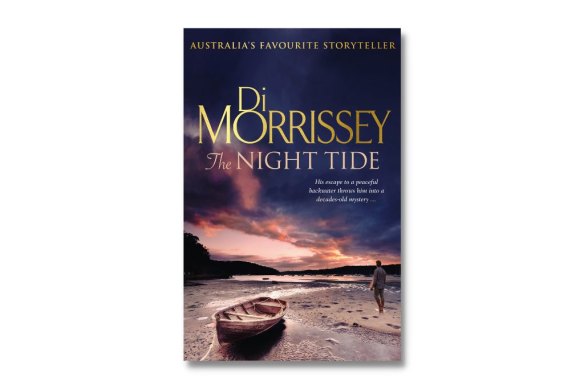 The night tide
Di Morrissey, Macmillan, $39.99
Prolific Australian author Di Morrissey has written over 20 books, and her latest, The night tideis a commercial detective fiction set in Sydney's peaceful backwater bay of WestWater (based on Pittwater, where Morrissey lived as a child).
Dominic Cochrane, a longtime political staffer, has decided to quit his career after an election blowout. He moves into a friend's waterfront conversion, but rest doesn't find him. As he settles in, he discovers a local, unsolved missing persons case from a quarter of a century ago. A much-loved teacher and family man has vanished without a trace, and Dom is driven to uncover the truth about what happened to him, uncovering a web of threats and secrets in the tight-knit town.
Morrissey has an effortless knack for dialogue and rocks you with the kind of engaging, laid-back style that has earned him a wide readership.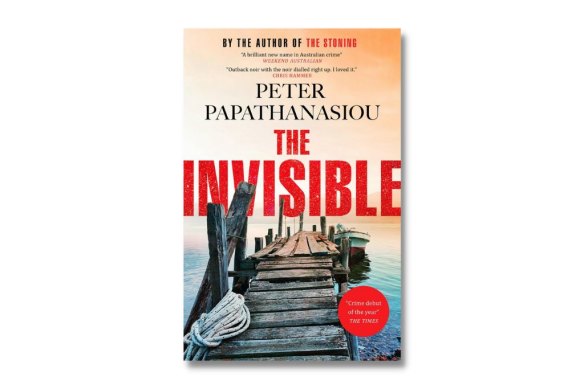 the unseen
Peter Papathanasiou, Maclehose, $32.99
On the strength of its "black outback" beginnings Stoning, Australian writer Peter Papathanasiou has signed a two-book deal with Maclehose. In the second of them, the unseenGreek-Australian detective George Manolis tries to take time off from police work by flying to the Prespes region of Greece.
It's not just a vacation. Still raw from his divorce and the death of his father, George hopes to reconnect with his Greek roots. But crime is used to finding out, and soon he's moonlighting as an undercover investigator. His old friend Lefty – an "invisible" who lives completely off the grid, with no written records – has gone missing, and the local cops want George's help in finding him. Did Lefty concoct his own disappearance or was he the victim of a criminal act?
It's a question George doubts he can answer, as he insinuates himself into a small village, where emotions run high and feuds deep. the unseen continues a confident, propulsive and atmospheric new series that thriller lovers will devour.
Non-fiction pick of the week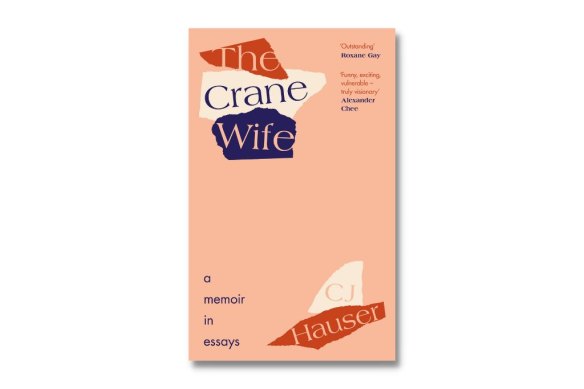 The Crane Woman
CJ Hauser, Viking, $35
Although this collection of essays is subtitled "a memoir in essays", they could quite often pass for "dirty realist" short stories.
The opening offer Blood is a case in point. In epigrammatic form, it retraces CJ Hauser's own love story and that of his family, questioning the question of blood and destiny. The Crane Woman is a meditation on annulling her marriage and then going on a science excursion that reveals to her the dangers of low expectations. Other times the essays are simpler, as in his dissection of the 1940 film Philadelphia Historywhich she sees as a case study in how people choose their partners.
Sometimes these pieces can read like light exercises in creative writing, but his observations of his relationships and affairs with men and women or his dating on Tinder and much more bounce off the page with dynamism, humour, polite and humanity.
The war game
David Horner, Allen & Unwin, $45
As a former infantry commander in Vietnam and now a professor at the ANU, David Horner is more than qualified to examine Australia's involvement in nine wars over the past 90 years.
It does not focus on battles but on war leadership, inevitably involving tensions between politicians and the military. And controversy. Vietnam is perhaps the most controversial. Committing a battalion to Vietnam in 1965, Prime Minister Menzies told parliament it was in response to a South Vietnamese "request". But has South Vietnam come under pressure?
Horner says "the criticism is not valid". Another interpretation is that the request was requested, a pressured "request" that would not pass the pub test. Big in the sweep, measured in the review, whether you agree or not, it's authoritative and relevant stuff.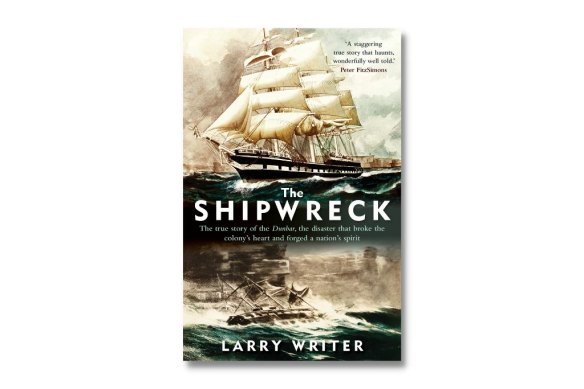 The shipwreck
Larry Writer, Allen & Unwin, $34.99
On the August night of 1857 when the British passenger clipper Dunbar was sent crashing against the rocks at The Gap, Sydney's South Head, in 100 kilometer high winds, Jane Graham, wife of a signal station superintendent , awoke from a dream story her husband was a sailor lying on a rocky ledge in the storm. No one believed her. The following day, there was debris and bodies everywhere, and a crowd of around 20,000 watched as the sole survivor, Seaman James Johnson, was hoisted from the ledge.
Larry Writer not only pieced together the events of that night (mistakes and miscalculations), but also gave us a vivid portrait of the Sydney in which the ship crashed, how the wreckage shook the inhabitants, accentuating the feeling European colonialist of distant vulnerability. It is often a captivating and engaging popular story.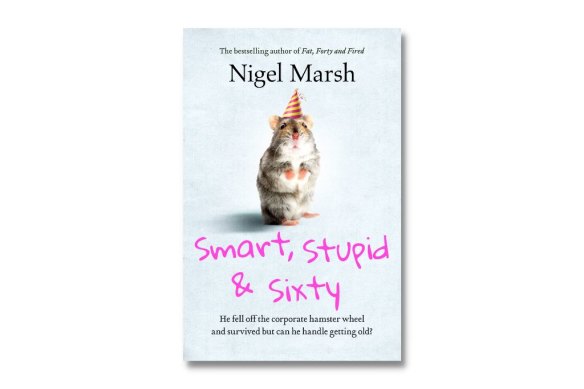 Smart, stupid and sixty
Nigel Marsh, William Heinemann, $34.99
Nigel Marsh left what he calls the corporate 'hamster wheel' in Britain when he turned 40 and wrote Fat, forty and fired. It was an admirable quest to live a more meaningful life. Now he's 60, and his latest, a follow-up, is a sort of fact check on what matters and what doesn't, as you enter your seventh decade.
Loading
It's pleasantly light, conversational in dealing with topics like parenthood after the kids have fled the nest, setting up a podcast, or conflicting reactions to the kind of self-help where, it seems, his book often found in stores. But it's also poignant to deal with the deaths of relatives – Marsh's father and his wife's father both died in the same week, necessitating return flights from Australia to Britain.
Not so much self-help as a statement: I think it matters and it doesn't, how about you?
The Booklist is a weekly newsletter for book lovers from book publisher Jason Steger. Get it delivered every Friday.