The Hollywood Book Reviews on The Strength of the Nation by Luisa Mirella Plancher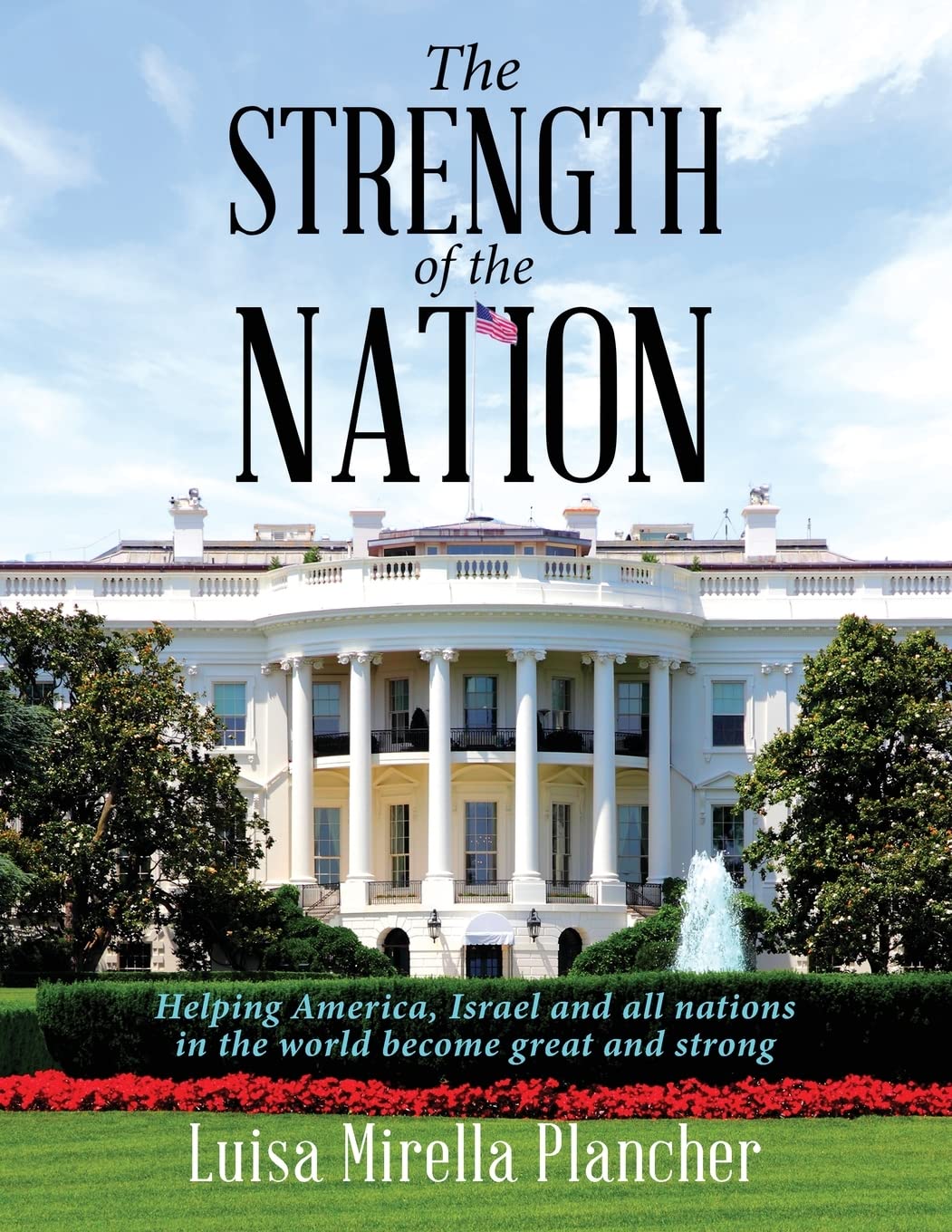 This book has been gladly written and assembled by the author for the sole purpose of bringing attention to the themes of unity and peace. Sweet author Luisa Mirella Plancher continually spreads messages of love, unity and peace. She notes that her book will provide solace and a much-needed happy escape from a rapidly changing world.
Susan Gattis of Hollywood Review indicates that, although Plancher's book is a bit idealistic, it definitely brings surprising benefits.
"The strength of the nation provides a timeless depiction of biblical truth to inform and influence our political thinking while combining cutting-edge perspectives on religion to offer challenging new arguments for making America inclusive again.
It contains spiritual strategies for cleaning up the political mess and restoring America's leadership in the world.
"The book encourages readers to communicate with the Holy Spirit and embraces God's sacred message. As we try to make our way in the world, books like these inspire us to be better. Therefore, by reading his book, you are also praying.
"Much of the book was about turning our thoughts and actions toward Jesus.
"As a Christian, I too believe that he is the way. Meanwhile, I am also impressed by those of other faiths who lead good and devout lives based on their religions. I believe that groups of good people working together can bring much-needed change to this world.
Susan Gattis, writing for Hollywood Review, wrote: "I found that The strength of the nation is an empowering book that made me look inward while focusing on the world around me.
Gattis, in her review article, noted that the book pleasantly surprised her. "What I found was an honest and hopeful book that emphasized that if we all work together, we can create a better world:
Politicians no longer fight and stick to different sides of the aisle,
People willing to lend a hand and help others in need,
A return to faith as a cornerstone.
So it was not a stretch for me. It is often in our quiet moments that we can see these truths.
Overall, the reader will enjoy The strength of the nationas noted by Gattis, the book is stimulating and easy to read with a breath of fresh air provided by the pictures.
You can read the full review here: https://www.hollywoodbookreviews.com/the-strength-of-the-nation/
The strength of the nation Available in all major online bookstores!
Product details
Publisher: Urlink Print & Media, LLC (March 8, 2022)
Language: ‎ English
Paperback: 182 pages
ISBN-10: ‎ 1684861268
ISBN-13: ‎ 978-1684861262
Hardcover: ‎ 182 pages
ISBN-10: ‎ 1684861276
ISBN-13: ‎ 978-1684861279
To light up:
ASIN: ‎ B09XWPGVX4
File size: ‎ 135,826 KB
Media Contact
Company Name: URL Link Marketing | Print and Media URLLink
Contact person: Philip Ong
E-mail: Send an email
Call: 7085434261
Address:11506 Natchez Ave South.
Town: The penalty
State: Illinois
Country: United States
Website: www.urlinkpublishing.com/