A car accident — and a cat-sitting job — provided life-changing moments in two novels I read in May. One of my three book clubs has postponed our meeting to June.
'Virgil Wander'
What I thought • I like a book with a good curmudgeon. Three favorites that immediately come to mind: Ove Lindahl, Olive Kitteridge, and Eleanor Oliphant, and while Virgil Wander doesn't quite reach the level of those three characters, he did manage to capture my affection.
Virgil is the owner of the Empress, a small movie theater in Greenstone, Minnesota – a town in decline where bad luck abounds. On a snowy fall evening, Virgil's car flies off a bridge toward icy Lake Superior. Luckily for him, the local junk dealer sees him coming and jumps in to save his life. Virgil emerges from the crash mostly unscathed but suffers a brain injury. He has trouble finding the correct words, especially adjectives, and has memory lapses.
He also emerges with a different personality – more charming, caring, and sentimental. What we learn from Virgil's past is relayed by other characters in the story.
There's a huge number of characters, which made it a little hard to follow the audio at times, although the narrator MacLeod Andrews from Minnesota's accent was perfect (at least to my ears), and he did a terrific job to capture the atmosphere.
At the book club • Most readers weren't as charmed by 'Virgil Wander' as I was, although they were enthralled by the fantastic kites created by Rune, a Norwegian who visited town soon after Virgil's accident looking for a son he only recently learned about. . "Rune has a hunting dog, a chimney to fly, and I can't even fly a normal kite," one member said.
Rune's kites and his ability to fly them was just part of "Virgil Wander's" mystical nature. There was also a monstrous sturgeon, a pilot who vanished without a trace years ago, and a resident who seems to bring – or perhaps wish – bad luck on others.
"The Velvet Was the Night"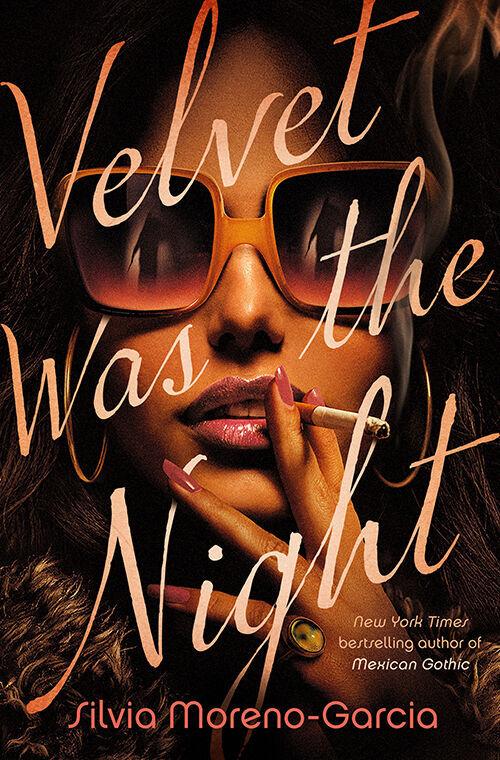 What I thought • A lush setting. Complex characters. A compelling storyline. These are the few things I love about Silvia Moreno-Garcia's writing. This is the third novel I've read by the Mexican-born author who now lives in Canada.
It's the early 1970s in Mexico City and political unrest is widespread, but Maite, a low-key secretary, is unaware of it. A little egocentric, she escapes daily by reading her comic books and listening to her large collection of albums. But trouble and danger find her after she agrees to babysit her neighbor Leonora's cat. When Leonora goes missing, Maite goes looking for her, mostly because she wants to be paid, but she's not the only one following Leonora, who leads a secret life as a student radical and activist.
The novel alternates between Maite's point of view and that of Elvis, who is a goon from the Hawks, a paramilitary group that was used by the Mexican government to attack, torture and kill protesters during what was called the Dirty war. Elvis also loves music (his name indicates who he thinks is the king) and dreams of a different life.
You can guess where this book is heading, and it was a bit slow at times, but Moreno-Garcia's unique time period and solid storytelling left me satisfied.
At the book club • On a windy but warm Tuesday afternoon, our group enjoyed Korean food and a discussion of Moreno-Garcia. While not everyone liked the novel — one reader in particular was annoyed by what she thought was an implausible plot point — we all agreed that Moreno-Garcia is a descriptive and solid writer. "But not overly and boringly descriptive," one member said.
What struck me and others who had read the author's "Mexican Gothic" was its versatility and ability to cross many genres. All of his novels have a darkness to them, but whereas "Mexican Gothic" was a supernatural horror story, "Velvet Was the Night" was closer to historical fiction with a touch of romance between two lonely hearts. It was also a historical period that few of us knew about.
"Untamed Shore," the other novel I read by the author, is a coming-of-age story. Once I find an author I like, I tend to devour all of their books. Next: "Gods of Jade and Shadow," described on Goodreads as a "one-of-a-kind fairy tale inspired by Mexican folklore."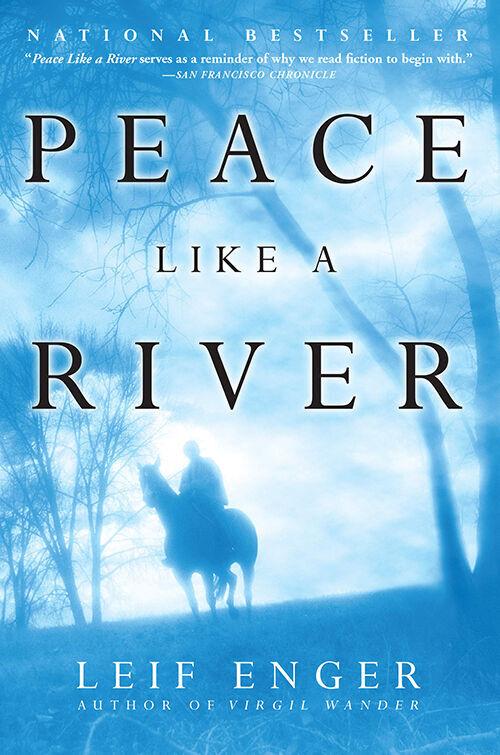 After listening to "Virgil Wander", I was curious to read Leif Enger's most famous novel "Peace like a river" – it was one of Time magazine's top five novels of 2001. The audiobook was free to download from Hoopla, so I listened to this one too.
Set in the Dakota badlands in the 1960s, the novel is told by Reuben Land, an 11-year-old child with asthma. Reuben's brother Davy has been framed for the murder of two local thugs, and when justice doesn't seem to weigh in his favor, he escapes and flees.
On his heels are not only federal agents, but also his family – Reuben, his precocious 8-year-old sister, Swede, and their father, Jeremiah, a man who failed to reach his potential but who is known for his faith and ability. to create wonders. "The fact is that the miracles that sometimes sprang from my father's fingertips had few witnesses but me," Reuben says.
The novel had too much of an old Western theme for me, and you might have to put reality aside to believe these miracles, but Enger's strong, poetic writing kept me invested in this fascinating adventure.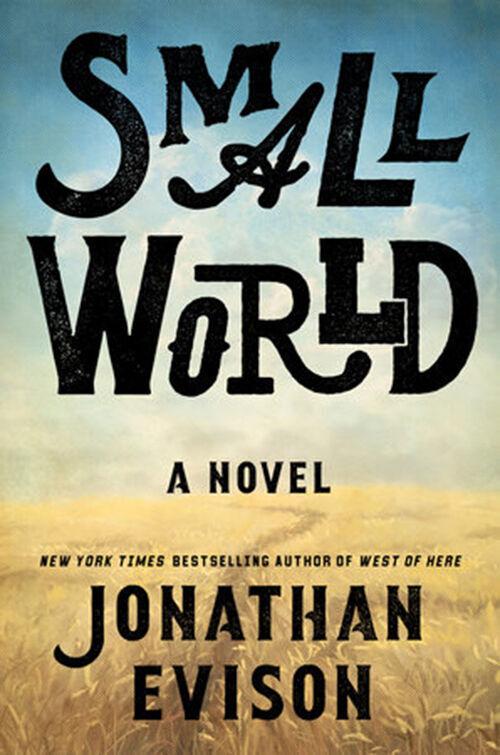 A novel that has "Small" in the title but is 480 pages long, Jonathan Evison's historical epic spans 170 years, from the California Gold Rush to the present day.
"Small world" is divided into several stories that at first seem unrelated, but as the novel progresses the stories begin to intersect, and the puzzle pieces and family ties begin to fall into place. There are too many characters to cover here, but I enjoyed the sprawling story of immigrants chasing their American dreams and where that has taken them and their descendants.
Norma Klingsick is a former designer and editor at Post-Dispatch. She can be contacted at mythreebookclubs@gmail.com.